Bony Mountain is much more than a music Festival- Mick is a Member of (BUMS) Brisbane Ukulele Music club) & our Maestro. our Ukulele School is so popular- this year we even have an old Piano also - onstage we invite anyone to jump up & play! Our Super Sunday will have many local stall holders! Arts/Crafts and our legendary Doggie Parade- with Fran-our Judge & Sponsor from Total Grooming in Warwick! featuring a Doggie Parade-prizes-ribbons and much more!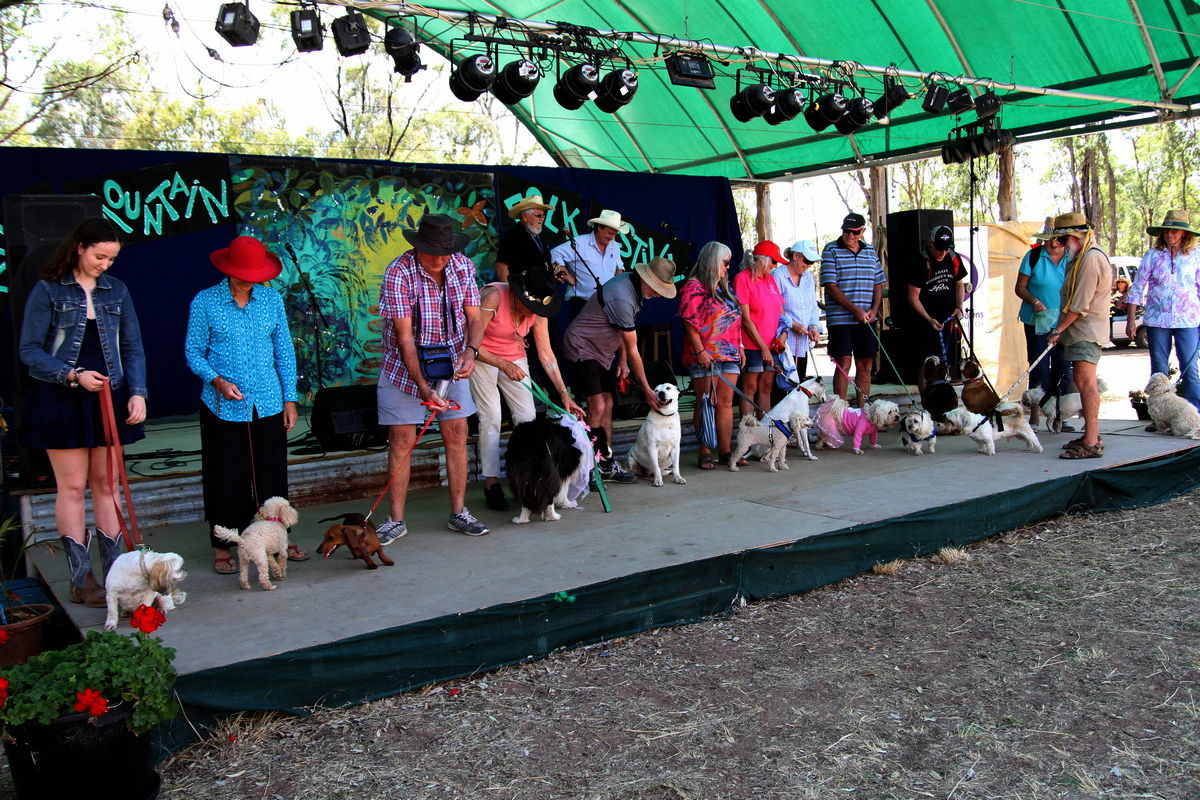 DOGGIE PARADE-ON OUR SUPER SUNDAY!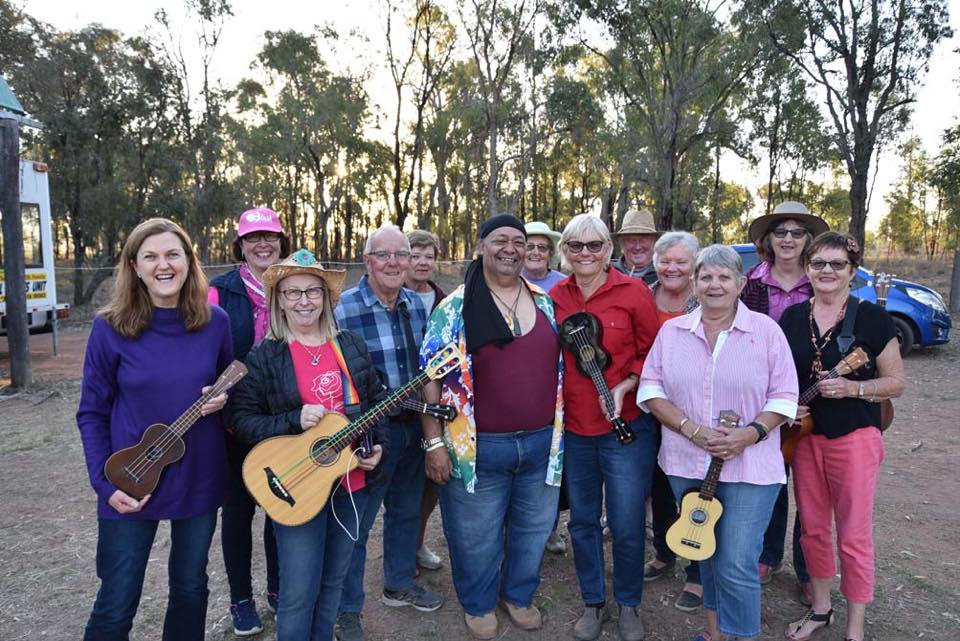 THIS WAS A FEW YEARS AGO-MY HOW WE'VE GROWN!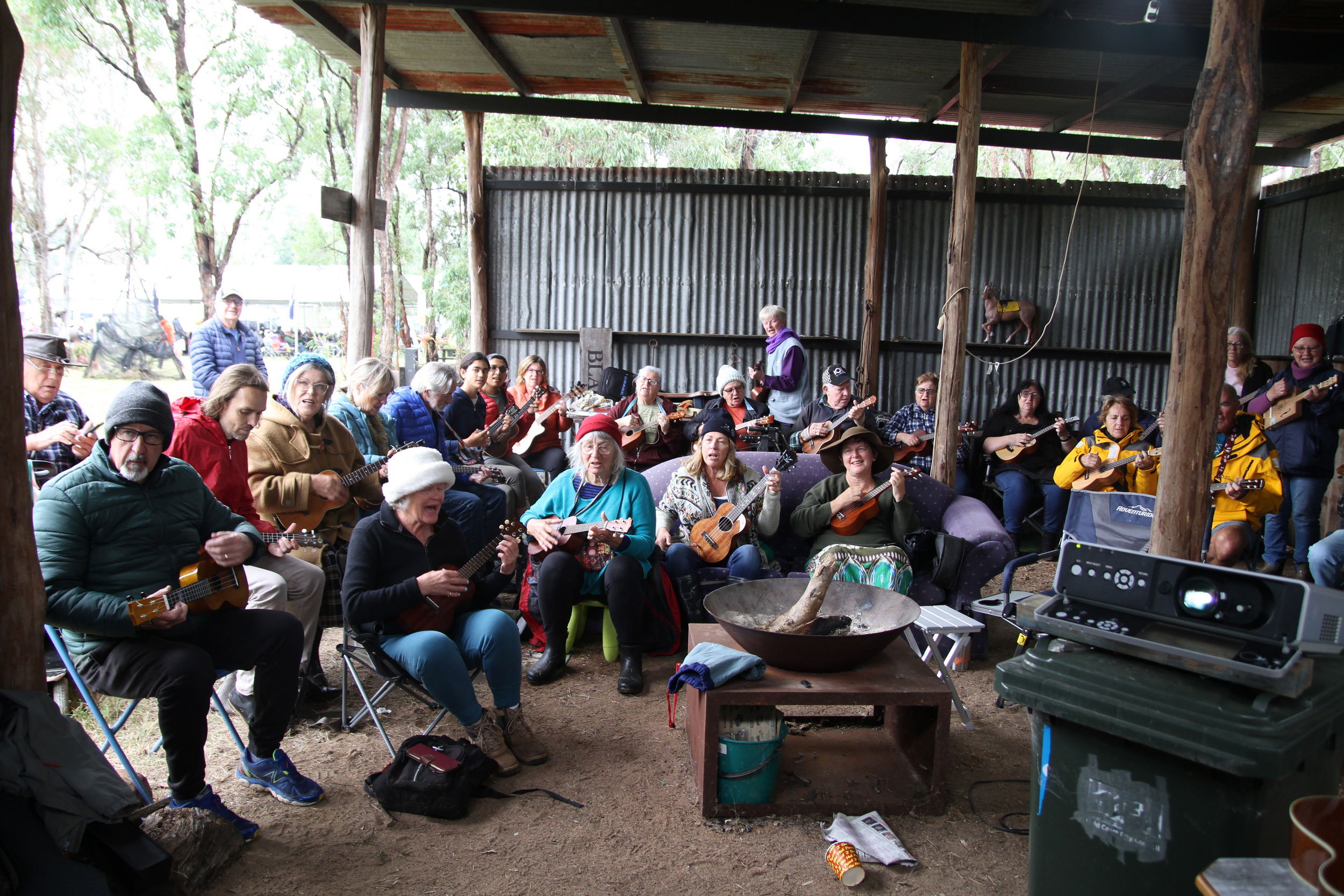 THIS WAS 2022-OUR UKULELE BUNCH ALL EARS-MICK IS A BORN TEACHER!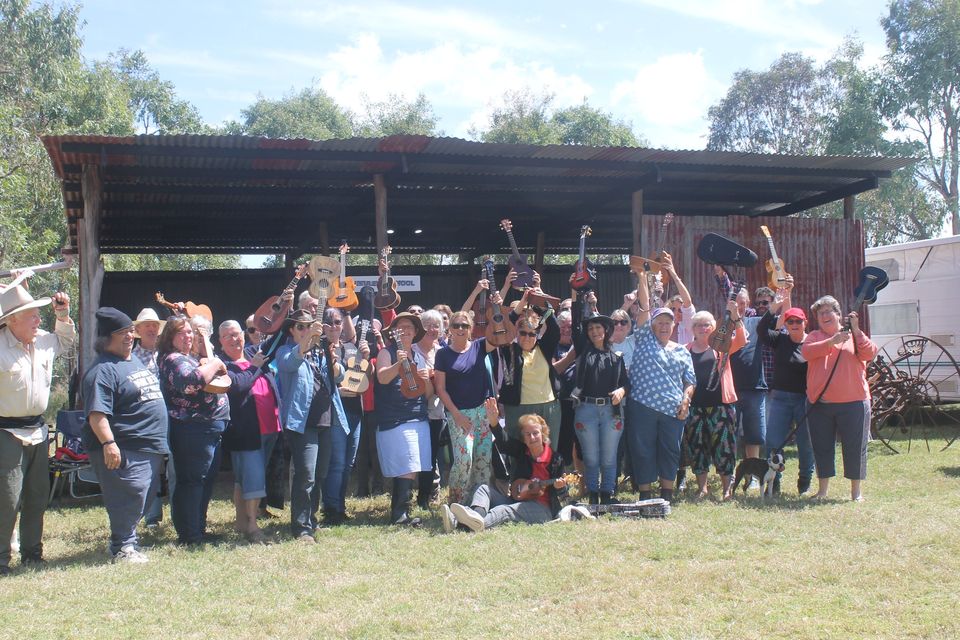 LOVE THIS SHOT! NORMA TOOK THIS! WHAT A HAPPY BUNCH! 2022